Prototypes exhibited at Chase's Daily
Commissioned by Roman and Williams for the Freehand Chicago hotel, New Factories designed and produced over 100 banners, providing income to artists and an opportunity to experiment with ideas around mass production, customization, and on-demand manufacturing. New Factories developed a series of geometric designs inspired by the Bauhaus and a workshop to produce the banners— all sewn by hand and each one unique. Prototypes were exhibited at Perimeter Gallery in Belfast, Maine. As each banner was completed for the full production order, It was delivered to SPACE Gallery in Portland, Maine for the exhibition titled STANDARD in the fall of 2014. The banner series can now be seen by guests of the Freehand Chicago hotel.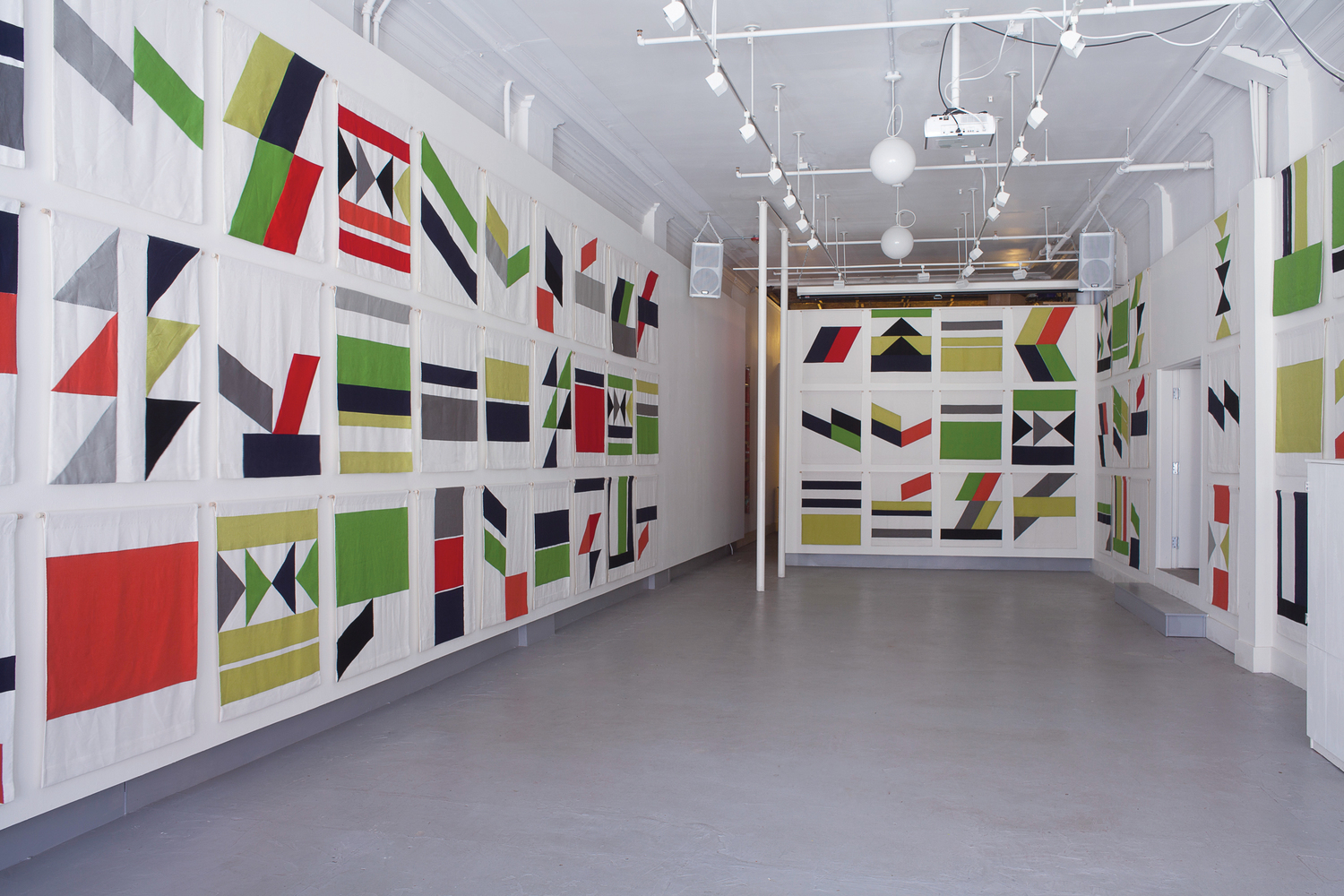 Completed installation at the SPACE Gallery Annex
Portland, Maine. 2014.
At the Freehand Chicago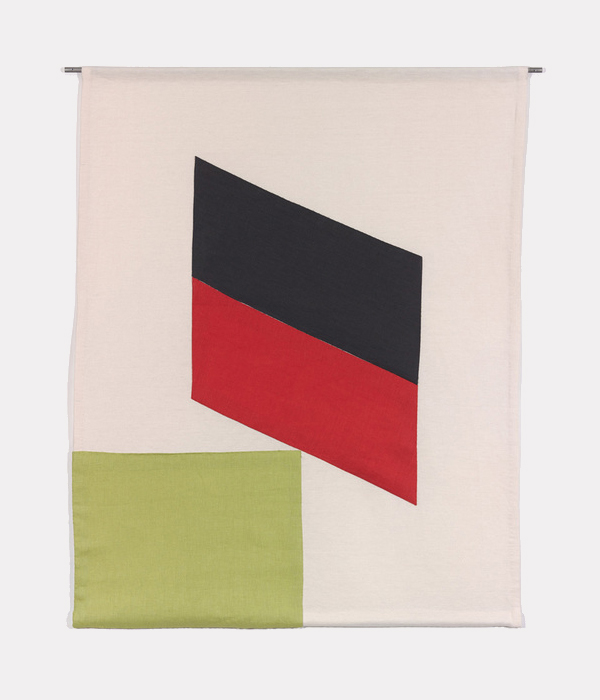 No. 111
32" x 40", Linen with steel rod, 2014.
Installation of 108 banners at the Freehand Chicago
Chicago, IL. 2015
Hand-sewn fabric banners at SPACE Gallery. Delivery No. 4.
Portland, Maine. 2014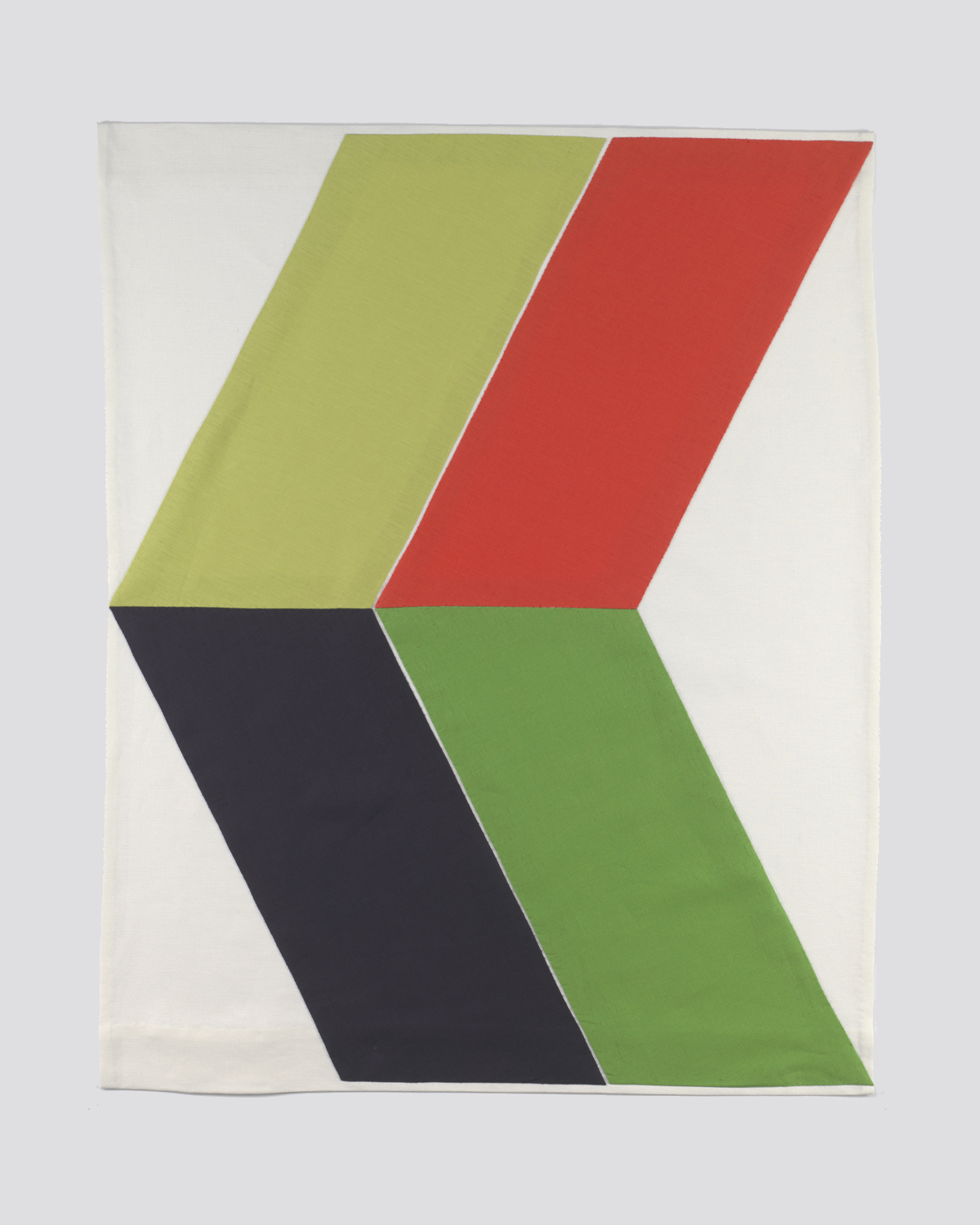 No. 012
32" x 40", Linen, 2014.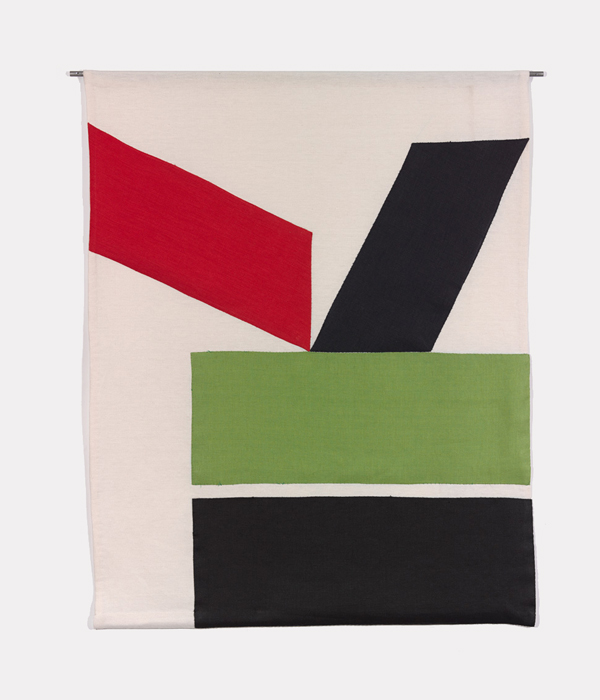 No. 107
32" x 40", Linen with steel rod, 2014
Banner No. 48 at the Freehand Chicago